Meet Sonia Leung: Graduate Testimonial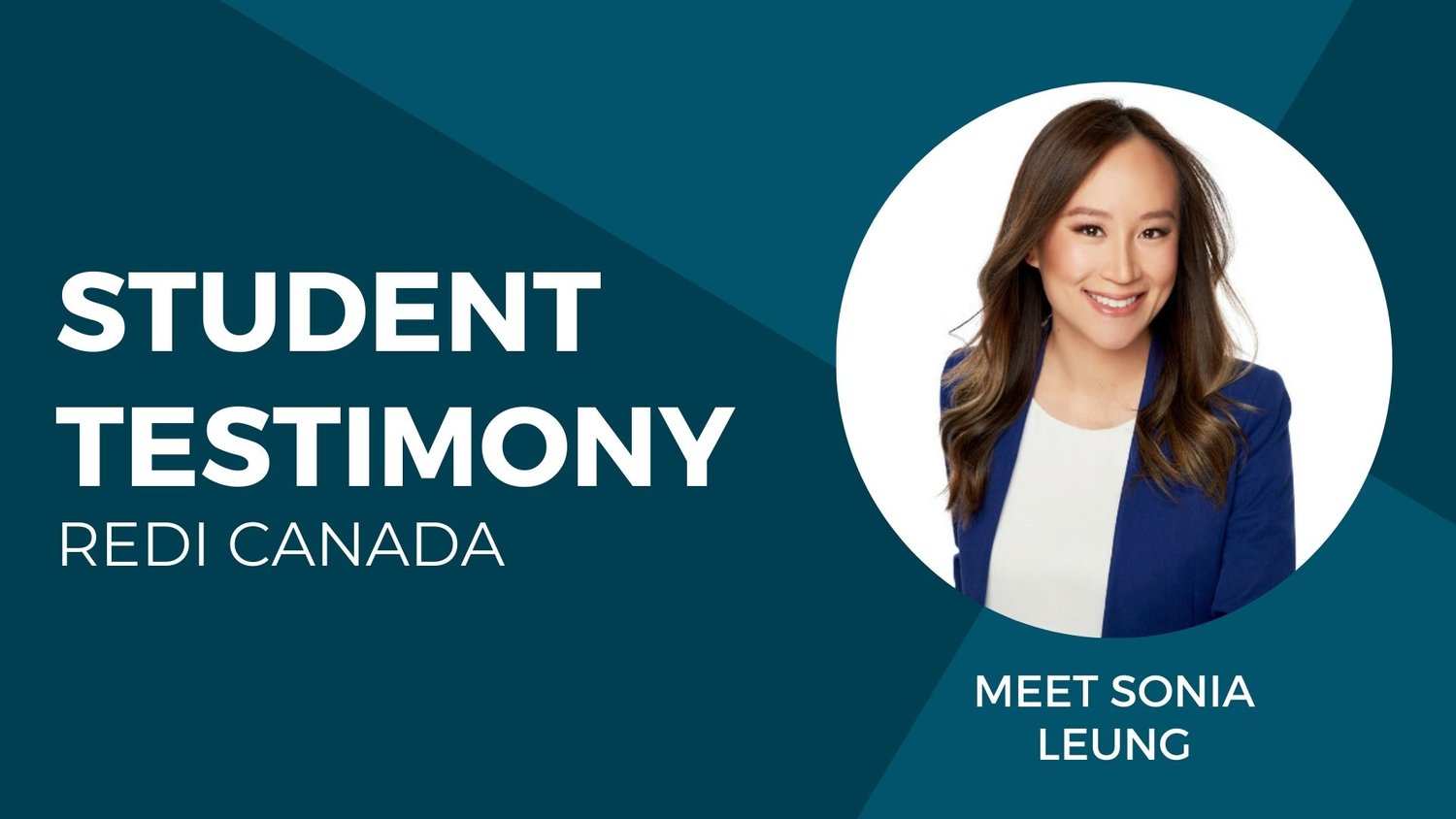 Learn how Sonia's experience with REDI Canada and the University of Calgary contributed to her career in real estate development and set the foundations for further real estate development studies.
"I found the industry experience and insight from instructor, John Fisher, and various industry leaders invaluable. This innovative program opened doors to transitioning my career from the energy sector to the real estate industry. I developed lifelong partnerships with a diverse group of colleagues, which lead to opportunities with the Calgary Subdivision and Development Appeal Board, commercial and mulit-family real estate development and most recently acceptance to Columbia University's Master's in Real Estate Development program. Thank you REDI Canada!"
Why did you choose to take the REDI Canada real estate development certificate (now the REDL certificate)? Did you go into it intending to complete the whole certificate or just a few courses?
Having spent a decade in the energy sector as an engineer working on capital projects and operations, I decided to pursue my personal interests in real estate development and design. I was originally introduced to the world of architecture at Harvard University's Design Discovery program, however realized I enjoyed setting the vision and turning that vision into a reality – from due diligence, pro forma analysis, design intent and capital funding. I completed the real estate development certificate six years ago because the material was practical and connections invaluable.
What aspect of REDI Canada's learning approach did you find most beneficial to your experience?
I enjoyed the networking opportunities the program offered as you are introduced to people of various backgrounds– finance, architecture, engineering, interior design, planning, legal etc. We would gain insight from industry leaders that would foster an inclusive environment where we could have an open dialogue to discuss current market trends, business challenges and design philosophies.
What advice would you give to someone looking to enhance their real estate development knowledge?
Take John Fisher's commercial real estate development course. It set the tone and foundation of what to expect. From here, you will discover what part of real estate development interests you. What questions do you find intriguing? How does a space feel when you enter? How does capital get raised and why do certain assets perform better than others? Do you want to make an impact on our environment? How could we better innovate? Curiosity and the willingness to learn will allow you to make the most out of the program.
How did the Real Estate Development Leadership certificate influence your career trajectory?
I am currently completing my Master of Science in Real Estate Development at Columbia University in New York City. REDI prepared me for transitioning careers from the energy sector to real estate development. It provided a setting to foster new friendships and partnerships in the industry and gave me the confidence and tools to succeed in an evolving, challenging and satisfying industry.
Inspired by Sonia's career and learning journey? You're in the right place.
Check out REDI Canada's programs and courses in partnership with the Haskayne School of Business at the University of Calgary. Expand your knowledge of specialty real estate development areas by selecting courses that meet your needs—or complete the whole eight-course certificate for comprehensive exposure to practical learning with case studies and speakers from across Canada.
Course & certificates: https://haskayne.ucalgary.ca/future-students/executive/programs-individuals/REDL
Need support planning your next steps in real estate development & licensing? Send us your questions info@redicanada.org.