Meet the Instructor: Emma MacKenzie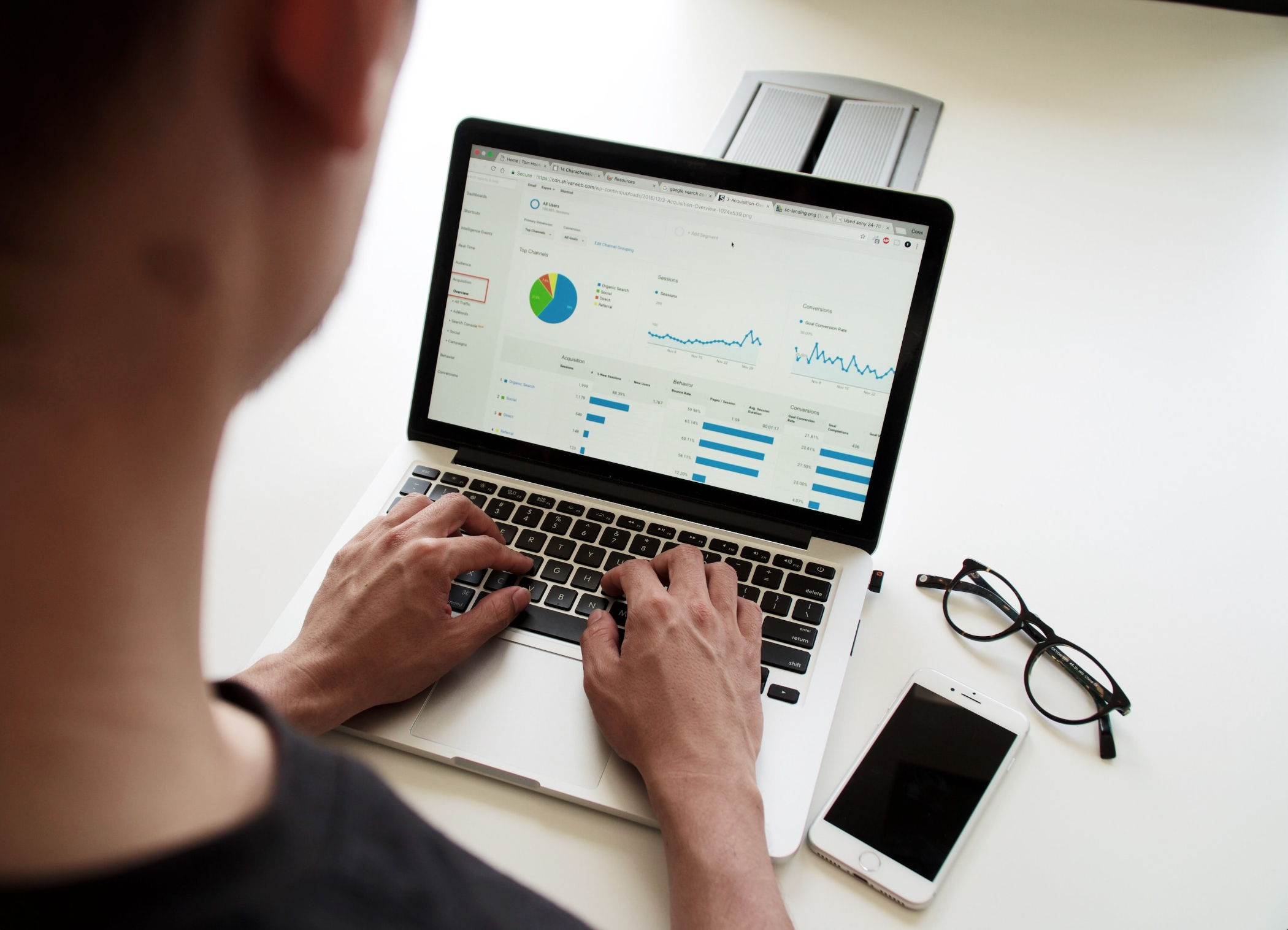 This series introduces you to REDI's adjunct instructors who teach Real Estate Development Leadership (REDL) courses offered in collaboration with the Haskayne School of Business.
Emma MacKenzie is Director, Creative & Strategy at Chatterson, a Calgary-based performance marketing agency. She has spent the last 12 years at Chatterson, planning and executing strategic marketing for a multitude of real estate development clients across Western Canada. Emma specializes in strategy development, project visioning, creative execution and the important connections between buyer motivations and marketing success.
HSK 826: Real Estate Marketing starts February 27, with in-person instruction on March 6 & 13, 2023, at the University of Calgary main campus.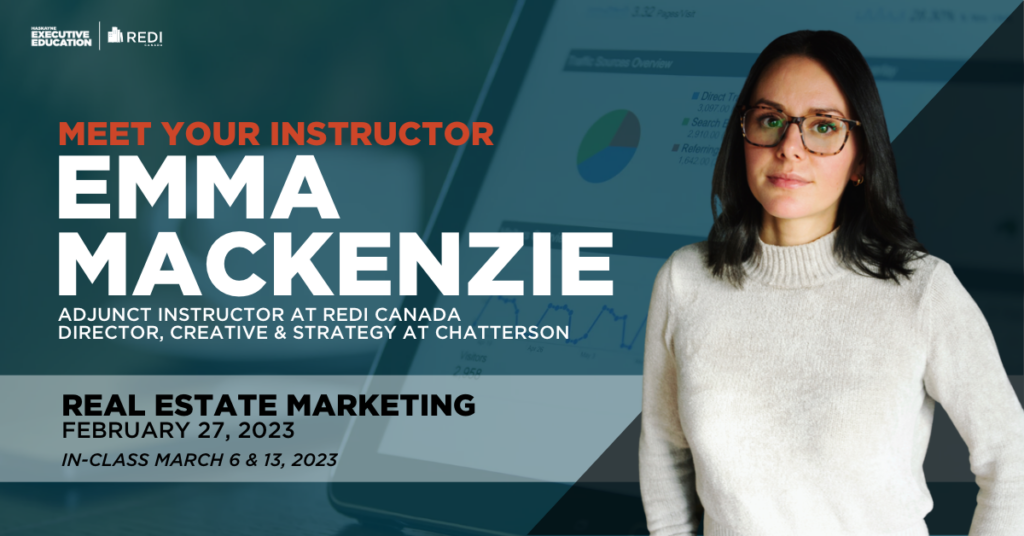 Tell us about yourself.
I actually always thought I would be a high school teacher, so I'm grateful that I've had the chance to teach at some point in my career. I never planned on being a marketer; it's something I fell into, and fell in love with. But I have a talent for problem solving, strategy, storytelling and human psychology – which all play into marketing at some level. Chatterson is where I've really had the opportunity to grow into my experience, and I've been here since 2011. I've held a number of roles at the company, and am now the Director of Creative & Strategy. I ensure the studio runs smoothly and our work follows a clear vision.
You've taught with REDI Canada since 2018. What's one success you're most proud of throughout your years instructing in the REDL program? What keeps you coming back?
Since I started instructing, we went through quite a few changes. Throw in the pandemic, having my first baby, and generally a busy day job, overall I'm just proud to be able to do the work to give my class a great experience and teach them a few things about marketing. What keeps me coming back? The industry, and specifically marketing, is always changing. Teaching this course means challenging myself to stay ahead of the latest tools, tactics and strategies for success. Also, I always love hearing from the class and seeing the big ideas they come up with.
What role does marketing play throughout the stages of a development project?
I want to say, take my course and you'll find out 😉 But, to be brief, marketing plays a role from the very early beginnings of a project (research, naming, branding, etc) all the way through to when the home or unit is sold. It's important for so many reasons. Project positioning and market perception, on the outset, and ultimately driving traffic and sales. Marketing is essential to project success.
What's the biggest misconception you encounter with folks who are new to marketing?
I think that some people believe that marketing is mostly "fluff" – pretty pictures or advertisements, all fun and games. But marketing is thoroughly based in science, research and data, especially in the world we live in now. The creative side is definitely a large piece of the marketing puzzle, but some of the best marketers I know don't have a creative bone in their body.
What will an instructional day look like for REDL learners?
An instructional day in my course is jam-packed. There is a lot to learn in a short amount of time. There will be lecture, but there will also be group work and a lot of group discussion and activities. Our guest speakers range from real estate professionals, to marketing professionals with a wider breadth of experience. It is my job to give you the tools, while my learners will work to apply those tools and philosophies to a real-life, local real estate project.
Register for this course by February 27 through the Haskayne School of Business Executive Education website. Or, visit redicanada.org to find the right program and courses for your career goals.