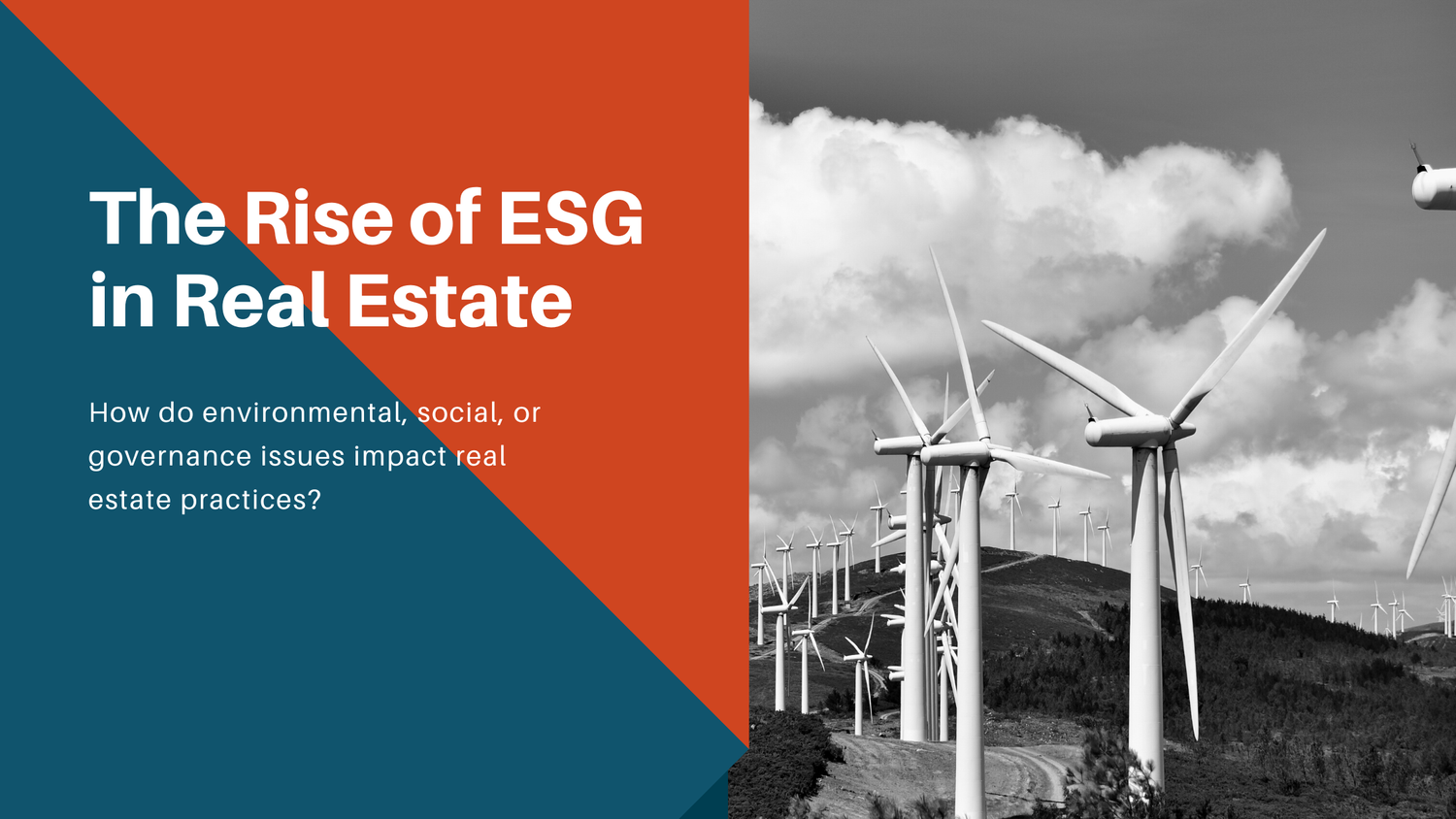 The Rise of ESG in Real Estate
The Covid-19 pandemic has brought environmental and social justice issues into sharper focus as individuals and organizations examine and reflect on the role of community and sustainability in their lives and practices. Within the real estate sector, practitioners may benefit from ESG, a framework that explores Environmental, Social, and Governance. Read on for an overview of each framework component.
Environmental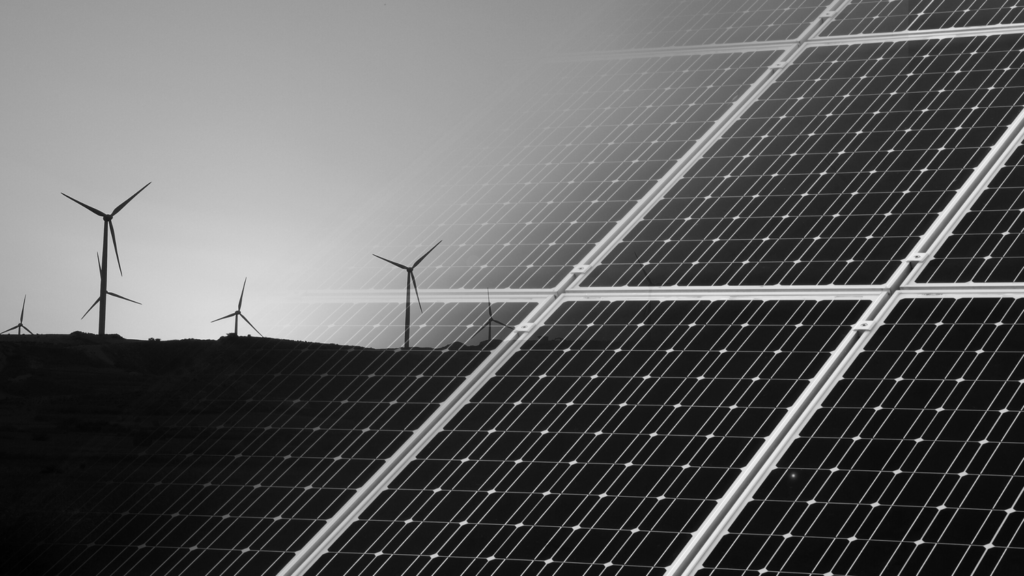 Architecture2030 reports that the built environment is responsible for close to 50% of annual worldwide CO2 emissions. Building activities account for 27 percent of those total emissions annually, with building materials and construction accounting for the remaining 20 percent (Architecture2030). From heatwaves that drive up energy costs, to increasing water levels that erode coastal buildings, real estate professionals have significant opportunities to consider sustainable practices as they invest, develop, manage, and market properties.
Social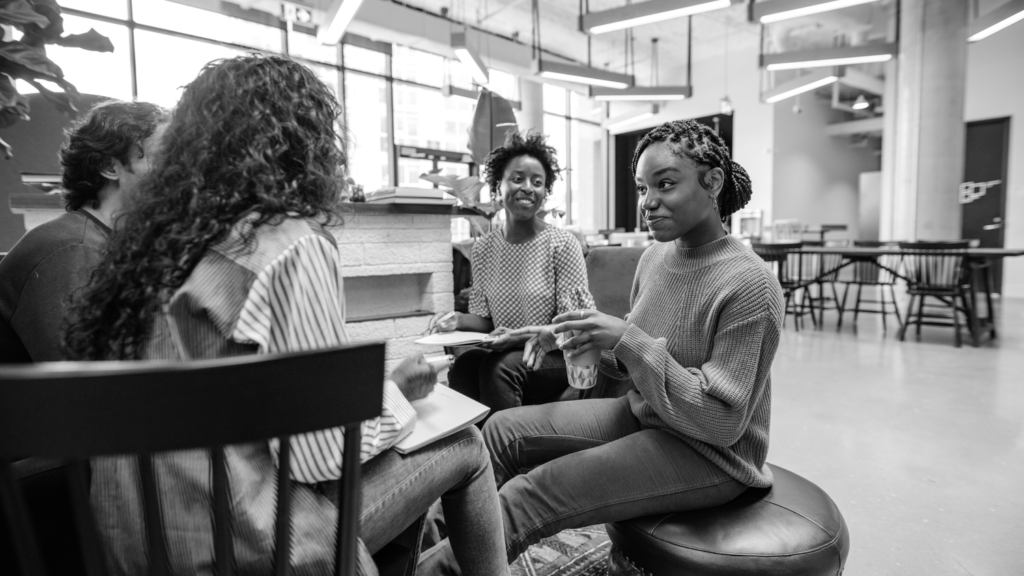 Organizations with strong ESG rules and processes can foster trust among their community, employees, and renters, for instance. Organizations that improve their ESG policies can also benefit from renters' choice of a landlord based off a strong community-oriented track record. The pressure on corporations to achieve diversity, equity, and inclusion across the board and the company is higher than it has ever been. Additional examples of ESG activities include a company disclosing its ESG policies to the public, highlighting the development of its sustainability initiatives, and soliciting input from tenants.
Governance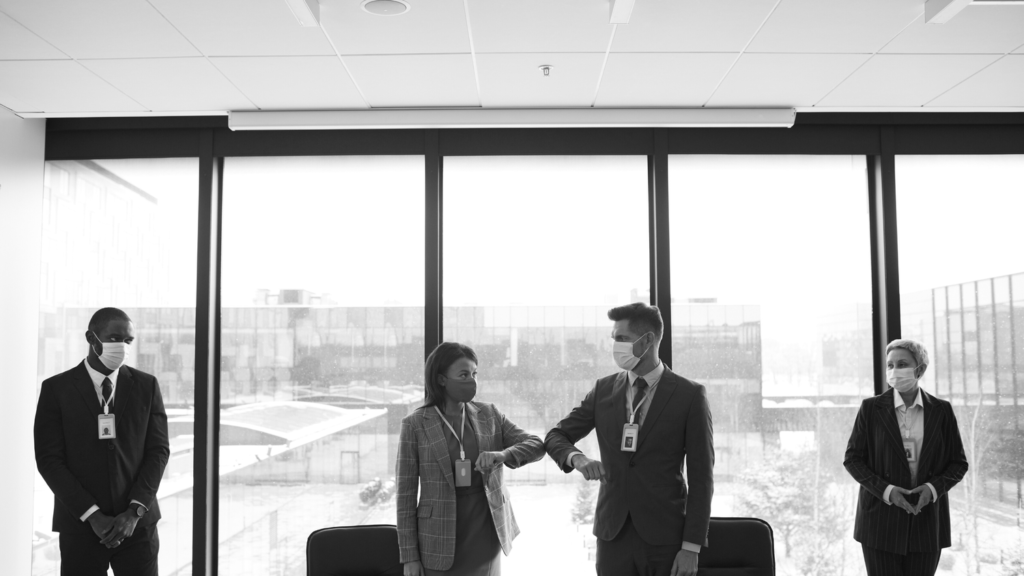 Effective governance processes help organizations to monitor, analyze, and report on their goals and progress in a transparent manner. There are many tools like emerging property technologies and ESG reporting standards available to manage, track, and assess ESG efforts: SASB (Sustainability Accounting Standards Board), IR (Integrated Reporting), WEF (World Economic Forum) and GRI (Global Reporting Initiative).
How can you incorporate ESG industry benchmarks and best practices into your work? How do emerging environmental and social demands, or potential legislative changes, affect your organization? What resources and strategies do you or your organization need to be better positioned to achieve environmental and social responsibility goals?
Explore real-world case studies and hear from active leaders with REDI Canada. You'll delve into concepts like ESG and learn how current practitioners navigate the unique and dynamic factors that influence their recent and future development projects. Choose specific courses or complete the full Real Estate Development Leadership (REDL) certificate.
Gain the skills and expertise to lead your personal career trajectory, development project, or company with REDI Canada. Contact info@redicanada.org with any questions about REDI's current real estate programs. Let us help you advance your real estate career!
Written by: REDI Canada Staff