Meet the Instructor: Rob Spanier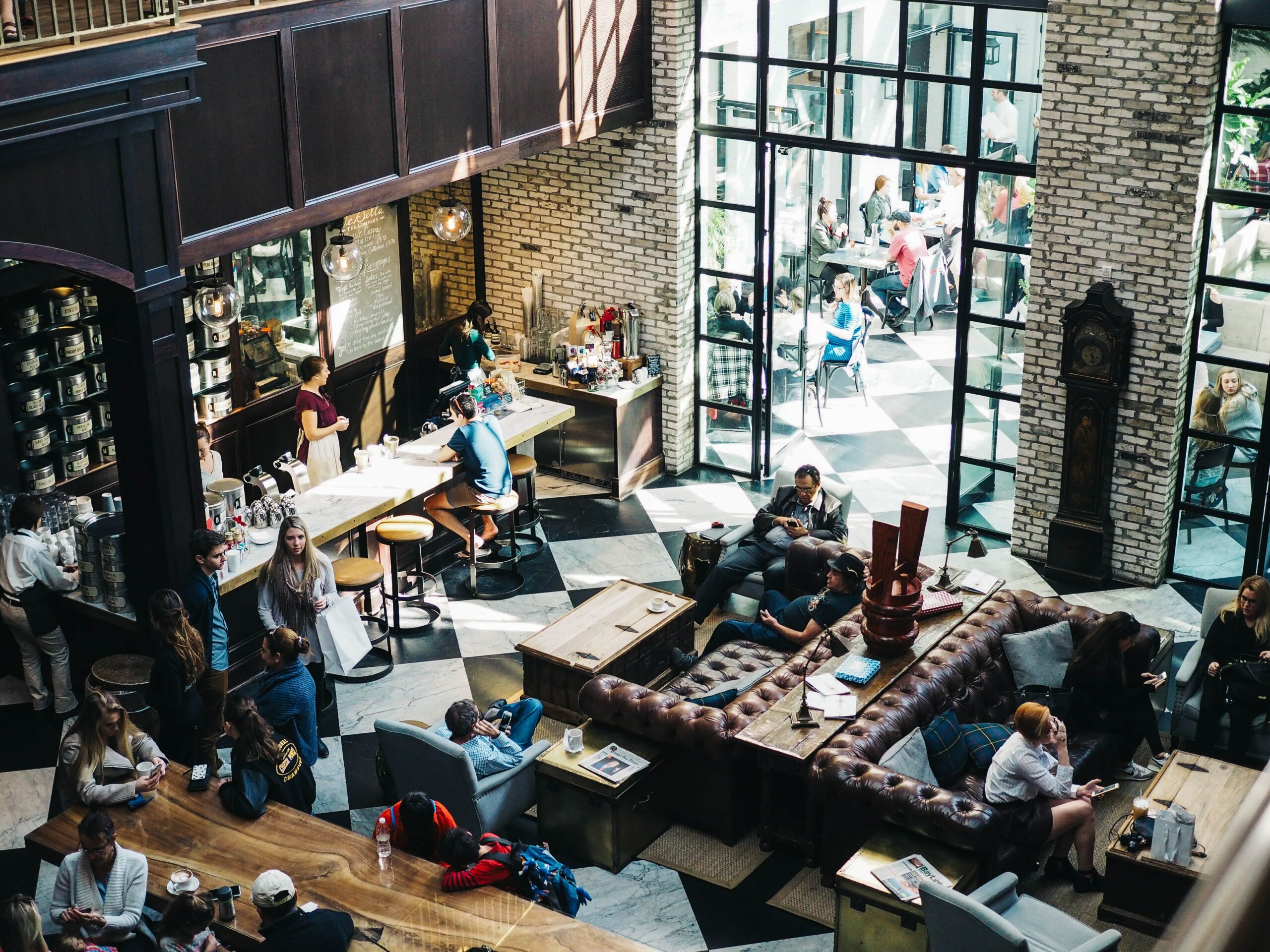 This series introduces you to REDI's adjunct instructors who teach Real Estate Development Leadership (REDL) courses offered in collaboration with the Haskayne School of Business.
Rob Spanier is an international real estate development expert dedicated to creating innovative, next-generation destinations and places. Rob has two decades of experience working on complex retail and mixed-use development projects, leveraging his knowledge in large-scale mixed-use development, master planning, speciality leasing, deal-making, programming, and activation. Most notably, Rob has helped to develop Lakeview Village on Mississauga's waterfront, the Woodbine Districts in Toronto, and the Canary District, the 2015 PanAm Games Athletes Village. Rob is an active member and leader with the Urban Land Institute (ULI).
HSK 828: Mixed Use Real Estate Development runs annually, in-person at the University of Calgary main campus.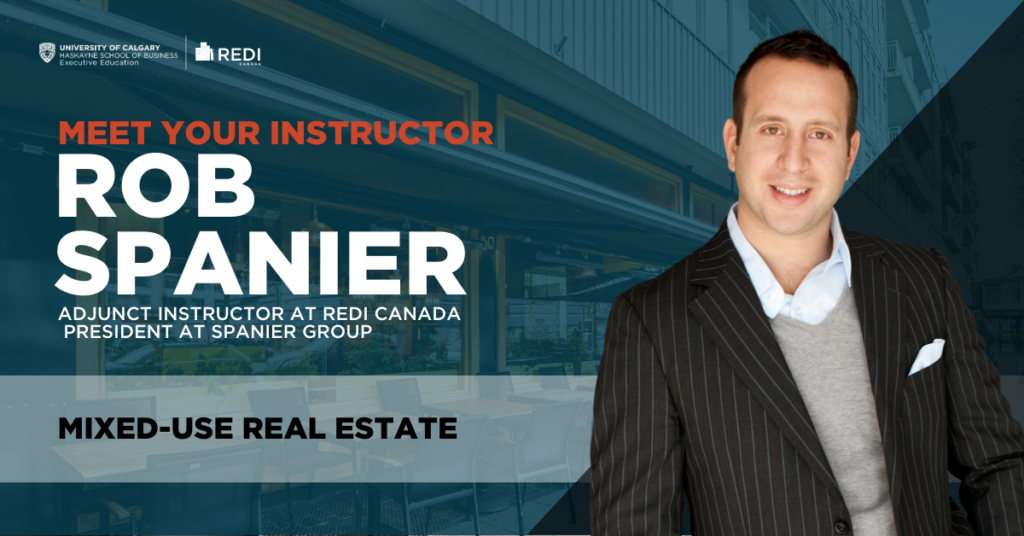 Tell us about yourself. How did you get into mixed use development?
I started my career working for a company called Intrawest. Back in the day, it was one of the leading resort development companies globally. I had the opportunity to live around the world – in Canada, the United States, Europe, the Caribbean. Working on these resort destinations was truly the start of my career in mixed-use.
I grew up in Montreal, one of the most vibrant cities in the world. It has strong roots and elements of mixed-use. My life began with an understanding that living in a city did not mean you had to get into a car to appreciate and experience places. Places can have an indelible mark on our psyche and an imprint on our hearts.
Why is mixed-use development important for someone seeking to start or grow their career in real estate development?
Mixed-use development is a mainstay in the real estate development industry today. With the redevelopment of many cities, suburbs, and so many parts of Canada, mixed-use is becoming a priority. You may decide not to go into mixed-use development as a profession. But, at some point in time in your career, you will encounter mixed-use as a concept. Understanding how mixed-use works and what great mixed-use development is will be a huge factor in your overall success – in the industry or within your overall project.
What types of misconceptions do folks have about the mixed use development process?
The greatest misconception about mixed-use development is that it is easy- it's just residential uses over retail- or an amalgam of a couple uses together. It is certainly more complicated than that.
Mixed-use development is understanding how the different parts and uses need to fit together. As well, you must understand each step that leads to a profitable development – a development that can get approved and built.
What can learners expect from their course with you? 
I look forward to sharing my knowledge of mixed-use development in a formal learning setting, while having fun along the way. Participants in HSK 828: Mixed-Use Real Estate Development will encounter new ways of thinking about development. They'll hear from a range of interesting industry experts who play important roles within the development sector. We'll talk with a developer, a master planner, a government relations expert, and a small business end-user.
Interested in Mixed-Use Real Estate Development?
Register for this course through the Haskayne School of Business Executive Education website. Or, visit redicanada.org to find the right program and courses for your career goals.